Screen Protector for BB Passport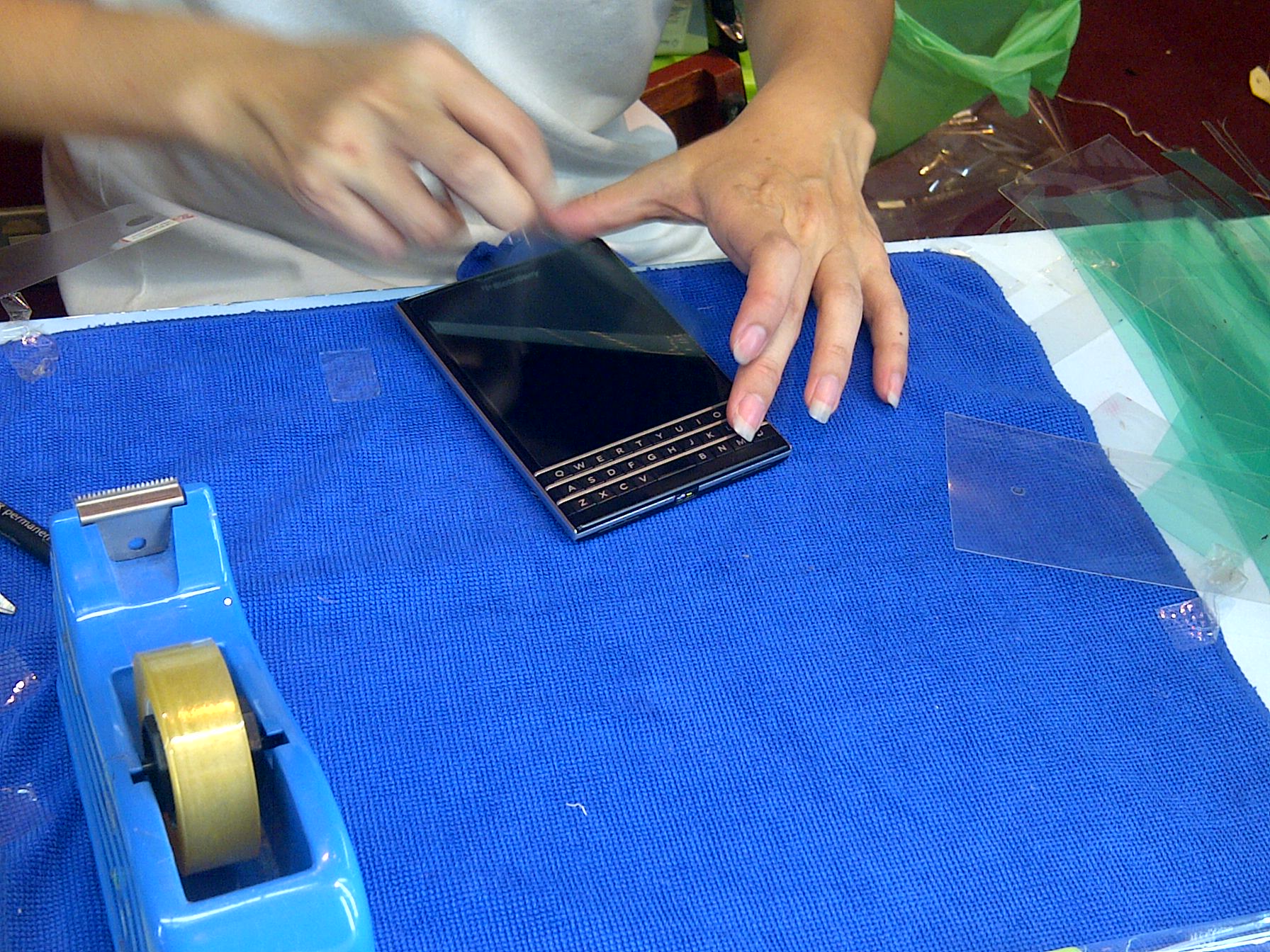 The weekend, an off day for me, yet I managed to allow a friend to drag me across town. Our destination, the Queen Sirikit National Convention Centre in Bangkok. There was a computer fair, which was quite crowded. I tried in vain to avoid the multitude, and found myself facing a few women behind the table, diligently working their fingers on cellphones and even laptops. Screen protectors, affordable and custom-made. Showed my BlackBerry Passport, and inquired whether she could do one for me. She smiled, and said the magical words:
"80 baht ka" 
Okay, that's done with. I'm happy with the quality, as I can't depend on Bangkok for official BB accessories, particularly for my Passport. As for ordering it online, why pay for somewhat similar product at cut-throat rate (US$14.95)? Beats me.